Welcome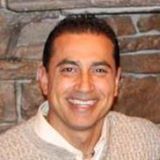 Often thought of as a luxury, the face of massage has been changing. You can still get a relaxing massage treatment in a spa, but massage is more than just a way to relax. It's being used in more and more clinical settings. Classic Touch Massage began 24 years ago with the mission of making people's lives better. As a Licensed Massage Therapist, I listen to my client's needs and concerns and I concentrate on solving the issues that are interfering with their daily lives. After all, a strong body is essential to a healthy life. Since the beginning of Classic Touch, I have been the sole provider of these valuable services. It is important to me that my clients get the best possible care and I believe that the skills I have developed over the years are the best way to accomplish that. Nowadays, life is so hectic. Many people neglect to take care of themselves and put off seeking help when they are hurting. During our sessions, it is all about the client and their specific needs. For that hour, I am in tune with my client's needs and work to alleviate the pain they have been enduring for many months and sometimes even years. It is so rewarding to watch my client who could hardly walk prior to treatments, once again participate in activities they used to enjoy. These activities may include running, golfing, playing tennis, dancing or it may just be the ability to get up from a chair and walk across the room without pain. When I see my clients able to do these activities again, I know that I have done my job. I love the fact that I am helping people to be the best that they can be. In that way, I am adding to the quality of their life. I feel this is very important for everyone in our community. Everyone deserves to live pain-free and I am happy that I can help them. Just a few of the many benefits of massage are listed below:
Increases Blood Circulation and Lymph Flow
Reduces Stress and Tension
Relieves Chronic and Temporary Pain
Increases Levels of Serotonin, Protecting Against Depression
Increases Endorphins, the Body's Natural Painkillers
Strengthens the Immune System
Prevents Sports Injuries And Increases Athletic Performance
Helps Relieve Tension, Sinus And Migraine Headaches
Alleviates Carpal Tunnel Syndrome, Asthma, Bronchitis, Arthritis and more
SPECIAL!!!
Pain Management Session only $85.00 (Regular $170.00)
Includes:
Consultation
45-minute deep tissue massage
15-minute electrical stimulation
Moist heat therapy
8177 Glades Rd
Suite 221
Boca Raton, FL 33434
(954) 579-5599