Welcome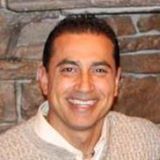 Often thought of as a luxury, the face of massage has been changing. You can still get a relaxing massage treatment in a spa, but massage is more than just a way to relax. It's being used in more and more clinical settings. Just a few of the many benefits of massage are listed below:
Increases Blood Circulation and Lymph Flow
Reduces Heart Rate and Blood Pressure
Reduces Stress and Tension
Relieves Chronic and Temporary Pain
Increases Levels of Serotonin, Protecting Against Depression
Increases Endorphins, the Body's Natural Painkillers
Strengthens the Immune System
Prevents Sports Injuries And Increases Athletic Performance
Helps Relieve Tension, Sinus And Migraine Headaches
Alleviates Carpal Tunnel Syndrome, Asthma, Bronchitis, Arthritis and more
SPECIAL!!!
Pain Management Session only $75.00 (Regular $150.00)
Includes:
Consultation
45-minute deep tissue massage
15-minute electrical stimulation
Moist heat therapy
8177 Glades Rd
Suite 221
Boca Raton, FL 33434
(954) 579-5599